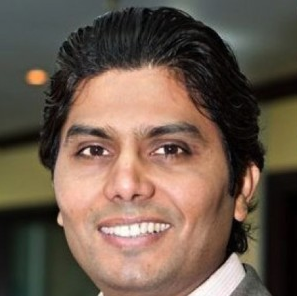 What was your background before you became the Master Licensee here?
We already owned the New Horizons IT Training Franchise providing corporate training, so we had previous experience of franchising. We also have a very innovative team who are able to localise the franchise process to our market requirements and we thoroughly understood our target audience. That background helped us immensely and I am sure it contributed to the success of Direct English.
What was it that attracted you to the Direct English Master Franchise?
As an established IT training provider we could see that many of our students were struggling with all the new IT technology and software coming in (around the year 2000), because it required them to know English. This gave us the impetus to provide the solution we could see there was a huge opportunity to provide English language training in our region, so we began looking for an international franchise. We had an awareness of Direct English as some of our New Horizons Franchisees in the Middle East were already operating the programme, so it was a fairly easy decision for us to take on the Master License. It was a natural transition for us as we already had a very positive experience of Direct English.
What are the unique benefits of being a Direct English Licensee?
In the Middle East people are very conscious of quality and of what they are spending their money on. They are looking for something unique and different so we needed a good brand name. The main benefit to us was that Direct English was an established brand from an experienced language learning provider.
What has been your biggest challenge to date?
It was fairly challenging in the beginning as we had to raise awareness of the brand and we had to gain people's trust. We had many competitors in the market and we needed to differentiate ourselves, so we invested in a strong marketing plan to deliver the right messages.
The Middle East is fairly traditional in their approach to learning – people were used to attending a class, taking notes and expecting to have their heads filled with English.
We presented a new methodology to them which focused on conversation and the social aspect of learning English. Direct English is an adult course, so we are not focusing on just the academics – this was a big shift in perspective for most people.
What is your proudest achievement so far?
We are now considered to be one of the best training centres for English Language learning in the UAE and we have been recognized by the government for our initiatives. We were responsible for driving a recent workplace skills initiative. We helped to fill a recognized skills gap as we trained people in English and helped them with their career progression. We have also had recognition from different government departments recently from the Ministry of Interior, where we have trained military personnel to build their English skills. But I still feel that my proudest moment is yet to come!
What are your plans for expansion?
We already have centres in Kuwait, Qatar and Dubai and we have recently expanded in Abu Dhabi we have a brand new centre there with amazing facilities so our priority is to concentrate on that centre this year. We are planning to expand further in Kuwait and we are waiting for the right opportunity to expand in other markets.
What do you feel has been a key factor in your success?
Recruiting the right people has been key, and that has driven our success. Our staff totally believe in the programme – we have a great team and we have a very clear marketing strategy.
We invest a great amount of time in training our staff, especially our teachers. When we appoint staff that's just the first step – training of our key staff can take 6 months to a year to complete. We ensure that they have a complete understanding of the Direct English programme. We have an ongoing 'train the trainer programme where staff get regular feedback, so we can review where there are any knowledge gaps that need to be filled.
What would you say to someone considering investing in a Direct English Master License?
I would advise them to conduct thorough market research to understand your target market and how you will position the product.
What are the key benefits to the customers of Direct English?
The key benefit is the improvement in their conversational skills. But we see a real difference in people their personalities get stronger, they become more productive employees and very social individuals. Direct English really does give people confidence!
If you could do anything differently what would you do again?
Everything is a learning curve, however it also depends on your target segment and in most cases this is the retail segment i.e. B2C. In this case then I believe location is a key thing. We had to find a new location for one of our centres some time back, as due to some recent changes of geography some of our customers were finding it hard to get there. So we had to think of changing the centres location to ensure that customers could reach it easily and park.