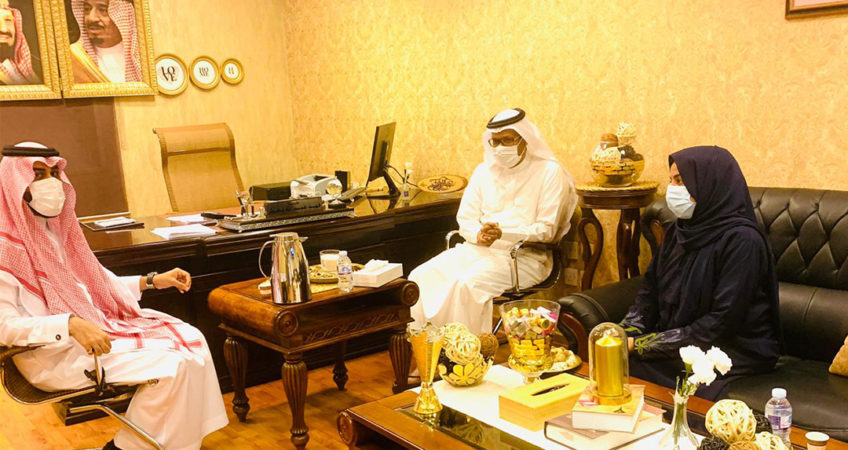 Alkhaleej Training and Education (Direct English) Mecca branch was honored by the visit of His Excellency Dr. Omar bin Hamid Sulaimani, Director of the Global and Foreign Education Office in Mecca Al-Mukarramah, and Her Excellency / Manal Bint Ahmed Matar, Director of the Department of Special Institutes and Centers.
This visit, the first after the COVID-19 pandemic, was hosted by the branch Manager, Mr. Fahd bin Abdullah Bakhsh. This visit was to support private institutes to operate their English language courses and provide all the necessary services and facilities.
The Director of the Global and Foreign Education Office also took a tour of the building and its halls and all parts of the institute, and followed up on the implementation of all precautionary health measures and the required distancing in the halls for the safety of our students.
It is worth mentioning that all the centers of the Alkhaleej Training and Education have implemented all safety precautions required by the Ministry of Health to ensure the smooth running of the educational process after returning to the attendance training.
At the end, Dr. Omar Bin Hamid Soleimani and Mrs. Manal Bint Ahmed Matar praised the great performance of the team.