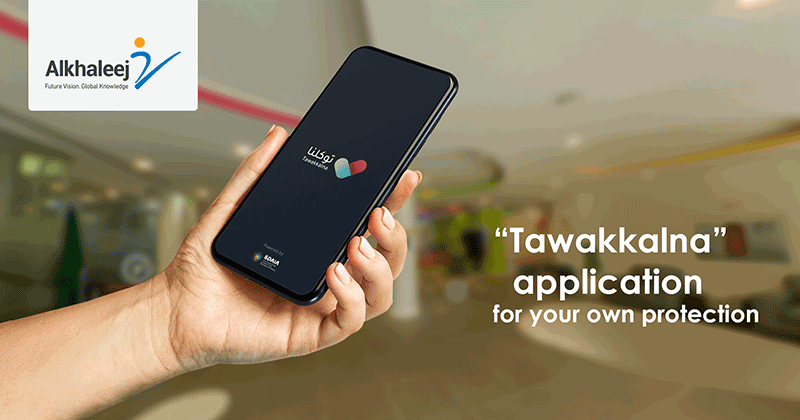 Having the (Tawakkalna) application on your mobile phone and activating it has become a mandatory precaution in order to enter several governmental and non-governmental premises, including Rowad AlKhaleej Schools, institutes and facilities of the AlKhaleej for Training and Education, So What is Tawakkalna application and how do you use it?
What is Tawakkalna app?
Tawakkalna application is an official government and free application, which has been approved by the Saudi Ministry of Health, and many Saudi ministries in order to help limit the spread of the Corona virus, as it is developed by the National Information Center, and the application provides a huge number of services and information that have contributed In reducing the spread of the virus.
The application provides health services such as the (Health Passport) service, which is a service that confirms that the person has completed all doses of the Corona vaccine and many other health services, and the application provides general services too such as the (Digital Identities) service that allows users to preview their official documents; National ID and Iqama digitally.
How do I use Tawakkalna application?
You can start using the application by following the steps:
Download the application on your phone through the app store.
Open the application, click sign-up.
Type the national identity number or the residency number for residents.
Write your phone number accurately, as this step is very im
portant to link the application with your data on the (Absher) platform.
Write the date of birth, then agree to the conditions.
Enter the password, and it must not be less than 12 characters containing upper and lowercase letters, numbers and signs.
Determine the place of residence on the map.
You Should answer all questions.
Determine the dependents and the sponsored persons who are in the same area of ​​residence and write the data.
Clicking on Start to get application services.